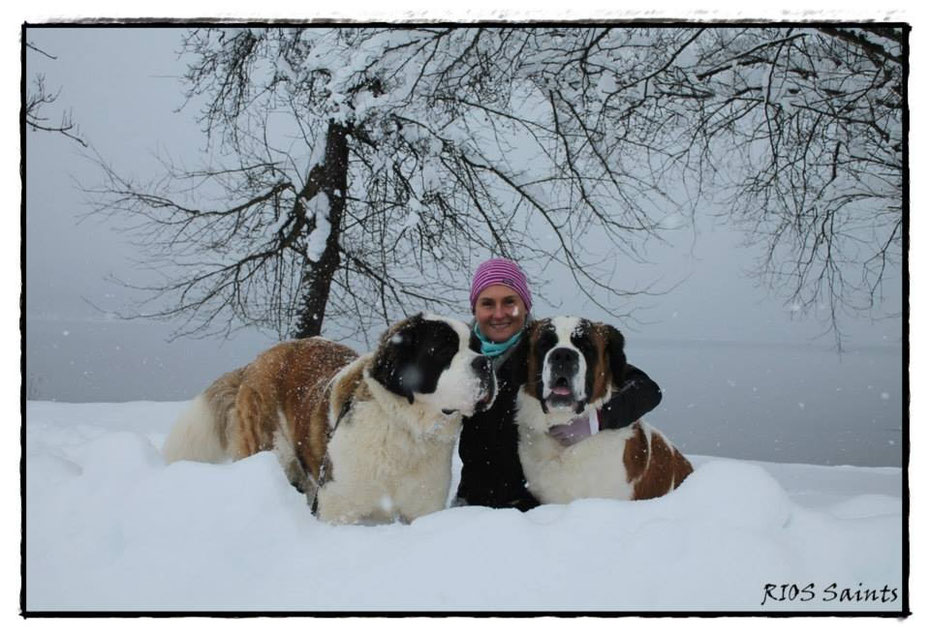 Because of endless love to this breed, I decided to start breeding Saint Bernards with my dog Juwel. Distinguished by a pleasant character with a hint of cute naughtines. My goal is to breed healthy, beautiful and friendly dogs who will enjoy with you on your activities throughout the seasons.
With my dogs we bring down stereotypes about them - laziness and obesity. I admit, not drooling!
We are active in various fields - hiking in the mountains, obedience training and activities in elementary school, but above all we are very successful at dog shows.